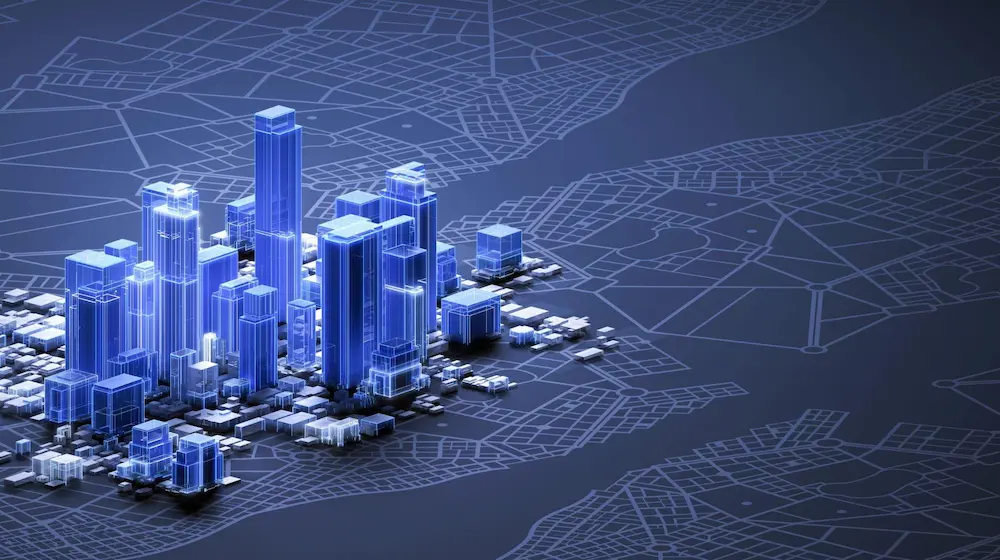 CAD is a software designers and engineers use to generate 2D and 3D drawings. Also, CAD can be employed with several other programs, like CAM (Computer-assisted manufacturing). This software allows architects and engineers to create an efficient and faster workflow. However, choosing the right CAD software can be very challenging. For instance, you need to go for a tool that is easy to use and has simpler interference. Regardless of the project type, the software must own flexible options.So, let's look at the most commonly used CAD software.
Top 15 Most Commonly Used CAD Software
Here are the 15 most commonly used CAD software by professionals. Let's delve into it.
1. SolidWorks
Dassault Systemes has published SolidWorks. Besides, it is a powerful CAE and CAD software program that operates on Microsoft Windows. Over 2 million engineers from 165,000 organizations have used it since 2013. Aside from that, the current 2017 version of this software was released in February 2016.
Features
Flexible parts
3-D printing
Design Automation
Also, Mould Design
Weldmets
BOM (Bill of Materials)
Uses
Product Visualization – With SolidWorks, designers can generate photorealistic renderings of project designs. Further, it lets them visualize the final product before manufacturing.
Simulation and analysis – Additionally, it comprises in-built simulation and analysis tools. So, these tools enable engineers to analyze the design's durability, strength, and performance.
Customization – Above all, SolidWorks offers different customization options. With the help of these options, users can tailor their project workflow and needs. Therefore, it leads to increased productivity and efficiency.
Manufacturing – SolidWorks offers tools to produce manufacturing-ready models and drawings. Additionally, it allows manufacturers to generate parts with accuracy.
2. Inventor
Autodesk developed this CAD software for visualization, documentation, and 3D mechanical modeling. Furthermore, it allows 2D and 3D data integration in a shared environment. Also, Inventor consists of direct editing, free-form, and parametric tools. In addition, this CAD software competes with Solid Edge, SolidWorks, and Creo.
Features
BIM interoperability
Design configurations
Content center
Shared view collaboration
Shape Generator
Also, sheet metal
Uses
Tooling creation – Above all, Inventor allows users to build 3D models. Moreover, it also assists in visualization before the product is made.
Mechanical design – This software can simulate your project design and the materials. Thus, it creates complex assemblies built from individual parametric parts.
Product design – It discriminates from other CAD software with the integrated system. Despite this, Inventor's integrated system combines direct and parametric modeling design capabilities.
Product simulation – Inventor software offers improved product performance. Because it has simulation and 3D model features. Also, it allows users to automate their everyday tasks quickly.
3. Revit
Revit is a BIM (Building information modeling) software. In addition, it is used by designers and engineers to build 3D models. Despite this, they can review them as well. If you have worked in construction, engineering, or the architecture industry. Then, you might have an in-depth know-how of Revit CAD software.
Features
Global parameters
Annotation
BIM content libraries
Interoperability
Work sharing
Also, coordination
Uses
Analysis – Revit users can easily optimize architectural design functionality. Yet, this model comes with the latest analysis engines. Further, this software can provide the most precise estimates.
Multidiscipline Coordination – Revit is a cross or multidisciplinary platform. Besides, this software lets Designers easily share their 3D models with other team members.
Visualization – There are many Revit rendering tools. They allow you to build construction documentation. On the contrary, it also enables you to access the model in virtual reality.
Design and Documentation – Using this software, you can place real-life construction components. Also, it allows users to build elevations, floor plans, etc.
4. AutoCAD
AutoCAD is a CAD software allowing users to quickly draw and edit 2D and 3D project designs. Furthermore, the building work files can be stored and saved in the cloud. This means you can access your files at any time, anywhere. However, it is used in civil, electrical, and mechanical engineering.
Features
Floating windows
Activity insights
Cloud storage connectivity
Xref Compare
Apis and automation
Block Palette
Uses
Data Extraction – AutoCAD allows users to extract essential data from project drawings, for example, materials, measurements, and quantities. It can later be used to generate accurate cost estimations.
Collaboration – Besides, this software supports collaboration among different stakeholders. Because it comes with features like real-time editing and cloud storage.
3D Modeling – With the help of AutoCAD, users can build complex 3D models. They can be products, buildings, and mechanical parts. Hence, they can then employ these models for prototyping and visualization.
Drafting and Design – You can produce detailed 2 and 3D drawings using AutoCAD. Further, it allows designers to generate precise drawings using various features.
5. Civil 3D
Civil 3D CAD software supports BIM. So, it offers improved civil engineering construction and design documentation. Besides, this software assists civil infrastructure experts in maintaining consistent data. Also, Civil 3D enables users to streamline their time-consuming tasks. For example, corridor design and intersections.
Features
Collaboration
Perform quick design iterations.
Intelligent civil objects
Standard data schema
Use simulation, visualization, and water analysis tools.
Connect 3D designs to documentation.
Uses
Architects use civil 3D software to plan, design, edit, and deliver transportation projects. Additionally, this CAD software can also be used to furnish land development work.
6. MicroStation
MicroStation is a well-known 3D computer-aided CAD software for construction and other operations. Aside from that, it is used by GIS experts and architects to optimize the project workflow. Besides, this software produces 2D and 3D vector elements and graphic objects. Also, it saves money and time by eliminating tedious drawing workflows.
Features
Data Import/Export
Content Library
Design analysis
Design templates
Compliance management
Automatic formatting
Uses
Infrastructure design – Furthermore, engineers can use MicroStation to design infrastructure projects. For instance, bridges, roads, and several utility systems.
Image management – Also, MicroStation provides tools. You can use them to manage and view images, like digital photos.
Construction documents – Designers can produce well-informed construction documents using this software. For example, sections, floor plans, and other details.
AR and VR – This software can export your 3D models to augmented and virtual reality platforms. In short, users can explore their models in riveting environments.
7. CATIA
CATIA is a suite of engineering and manufacturing tools. For this reason, professionals across different industries use it on a daily basis. For example, petroleum, industrial equipment, plant design, and automotive. Further, CATIA has become the most popular suite in the technical industries.
Features
Cross-discipline development
Unbreakable relational design
Instinctive 3D experience
Systems engineering
Global collaboration
Also, the social design environment
Uses
Data Management – CATIA offers detailed product data management. Hence, users don't need to worry about data loss or crashes.
Active Collaboration – Additionally, this software allows active collaboration among an organization's experts.
Design – The most common use of this CAD software is product design. In short, designers can import 3-dimensional sketches easily using CATIA.
Simulation and Modeling – It supports 3-dimensional digital mockups. Also, simulation and modeling designs allow for real-life analysis before manufacturing.
8. Creo
It is an intelligent CAD program. So, it was developed to mitigate the challenges organizations experience in sharing information. Also, it allows engineers to generate product designs downstream using direct modeling capabilities. With Creo, you can access different technologies. For example, real-time simulation, augmented reality, generative design, and others.
Features
Viewing and visualization
2D orthographic views
3D modeling
Finite element analysis
Parametric solid modeling
Schematic design
Uses
On top of that, Creo is used for many purposes. For instance, simulation, drafting, analysis, solver, optimization, drafting, 3D modeling, etc.
9. SIEMENS NX
This program empowers designers to get fast results utilizing virtual product models. Besides, it lowers the product design time by over 30 percent. With the help of this, you can get improved team productivity via re-use. Not only this, but it also enables designers to make wise decisions using visual analytics.
Features
Robotic machining
Turning
Hybrid additive
Wire EDM
CMM inspection
Shop floor connect
Uses
Design – (Direct solid/surface and parametric modeling)
Engineering analysis – (Electrothermal, Static, magnetic, and dynamic with the finite element method)
10. Windchill
Windchill is used to manage documentation and all data, including organization processes. Moreover, it offers all the necessary tools for distributing and visualizing product data. Using this program will be a practical approach. Besides, it can assist you in establishing and improving your company's systems. Also, it uses a database to store business data.
Features
Data management
Platforms, variants, and options
Quality management
Process planning, manufacturing, and work instructions
Configuration and change management
Also, BOM management
Uses
Windchill Nonconformance- Assists in managing the evaluation of nonconforming products.
Customer Experience Management – Deal with customer complaints
11. FreeCAD
It is an open-source program used in designing real-life objects. However, it permits end users to generate all-sized models. For example, 3D printable pieces and small electronic components. Moreover, it operates similarly on Mac OS, Windows, and Linux platforms. Apart from this, you can use this program to change your designs.
Features
Annotations
3D Imaging
Data Export/Import
Document Management
3D design and modeling
Collaboration tools
Uses
FreeCAD is used to export and edit your full-precision design models. But you can build 3D drawings as well.
12. Tinkercad
This software program is easily accessible through a web browser. Therefore, it has become most popular because of its user-friendly simplicity. However, Mikko Mononen and Kai Backman launched this software. It contains three sections, each possessing different functions. In short, Tinkercard is a web application for coding, electronics, and 3D design.
Features
Content Library
Animation
Component Library
Design management
Annotations
Collaboration tools
Uses
On top of that, Tinkercard helps build 3D models. They can later be showcased in the virtual gallery.
13. SketchUp
SketchUp has a detailed database of user-generated models that are available to download. Besides, you can use this program to sketch your 3-dimensional models. In short, it assists you with all kinds of building projects. For example, interior design, furniture building, and many others. Whatever else you want to build, it can help.
Features
API
Permissions/Access controls
2D drawing
Architectural symbol library
3D imaging
Animations
Uses
This software is used for many design and drawing applications. For instance, product and industrial design, architecture, and mechanical and civil engineering.
14. Fusion 360
In contrast, this Autodesk program combines PCB, CAE, and CAD in a single platform. Despite this, it allows you to create customized CNC machined parts. Also, you will be capable of exploring manufacturing-ready results. So, if you want to collaborate your data flawlessly in the cloud. Then, Fusion 360 is the wise choice you should go for.
Features
Electronics
Generative design
Data management and collaboration
Simulation
Manufacturing
3D design and modeling
Uses
Designed to innovate – Allows for a lot of design flexibility and creativity.
Integrated electronics – ECAD and MCAD integration allows for operational seamlessness.
15. Rhinoceros 3D
Rhinoceros 3D, called 'Rhino,' helps build, document, analyze, animate, and render NURBS curves. Moreover, it can also translate point clouds, subdivision geometry, and polygon meshes. There are no size, degree, or complexity restrictions. Also, Rhino allows you to generate 3D shapes with additional algorithms and add-ons.
Features
Rhino for Mac
Development platform
Design compatibility
Drafting and printing
3D capture
Also, Interface
Uses
Above all, this program is used for prototyping, graphics, and automotive and naval design.
Read More:https://designingdrafting.com/what-is-bim-coordination-in-construction/