How to learn autoCAD for free
90% of industrial free AutoCAD software on the internet is either paid or subscription-based. And they aren't that affordable for an individual who wants to learn AutoCAD. And average pricing of AutoCAD software ranges from $400-$500.
That's why we've brought you a list of autocad free trial software for learners and start-ups. Especially, those who can't afford expensive subscriptions to that software. We've hand-picked and written an in-depth review for you: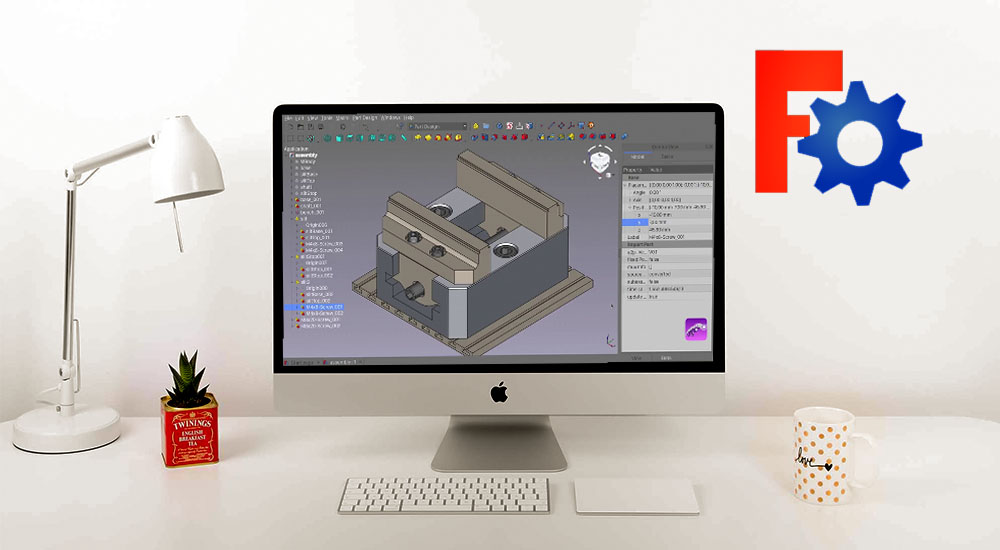 free AutoCAD, as its name, it's a free CAD designing software for AutoCAD designing. The software is ideal for those who want to learn AutoCAD, beginners, internees, or start-ups. Mainly, it's for those who don't want to invest a large sum of money in paid AutoCAD software.
When going in-depth on autocad free trial, we found that you can't use this software for animated motion. It only supports static motions and or images. Therefore, if you need motion graphics animation, unfortunately, FreeCAD isn't your need.
From the customer support, it's not that great. They don't even offer live support and social media contact. However, considering it's 100% free-to-use software, there's no reason to complain.
For 2D and 3D static animations and designs, FreeCAD is the best alternative for beginners and learners.
SolveSpace is an open-source free-to-use software for CAD designing. It's suitable for those who just need to make the work done. It's even lighter than a browser extension. Due to its open-source code, any enterprise or developer can change its code as per their needs.
Moreover, the software is very light and easy to use. Therefore, if you have a PC with very low-end resources, it can do the job. It merely takes about 200 MB of space and only consumes only 0.3 GB of RAM. on the other hand, if you're familiar with graphic styles and good GUI-based AutoCAD, SolveSpace might be a turn-off for you.
However, it's open source and free autocad software. Therefore, we can't complain anything about it. Talking about their customer support, there's no customer support for it. You can call it a commodity, and not a product.
Conclusively, it's good software for learners who just want to do the job. Just don't expect any premium category thing from it. It lets you design the CAD design. And that's what it is supposed to do.
LibreCAD is a free and lightweight CAD software for learners. However, before going further, note that this software only supports 2D CAD. So if you're looking for a free AutoCAD that supports 3D designs, you might consider skipping this section.
LibreCAD offers you everything that you expect from free AutoCAD software. Moreover, it comes with a full-fledged menu bar as you see in premium CAD software. Through the source file, it lets you share the editable file with others. This concept makes it a great tool for organizations that need cooperative software.
On the viewable documents, LibreCAD can store the files in SVG, PNG, JPG, and in PDF as well.
In terms of customer support, they do have an email for the contact, but not sure how responsive their customer is. In short, it's a 2D AutoCAD designing software. Ideal for those learners and agencies who work on 2D designs.
SketchUp is a free-to-use browser-based free AutoCAD software. It uses Java ad CSS scripts to offer you complete CAD designing software. When going in-depth, we found that it's a project of Google. Therefore, the stability and productivity of this software will be up to the mark.
It's a browser form software, so you don't need to install anything to use it. This concept makes it perfect for those who're using an un-common OS e.g, Linux. Moreover, there's no need to worry about updates. Every time you open SketchUp, it'll only open the up-to-date web page.
Overall, it's a great free web browser AutoCAD software for making lightweight designs.
The software has been designed on the bases of CAD software and free autocad software, AutoDesk, the most popular program on the market today. And has been around for almost two decades. This makes it an excellent way to learn how to use Autodesk's popular CAD software for free.
The program is fast and easy to use, making it ideal for beginners who want to learn about 3D modeling. Users can choose between three different types of projects: architectural, engineering, or product design projects. The program also has a large library of tutorials that teach users how to use the software effectively so they don't get lost along the way.
The main focus of this program is on creating models in three dimensions rather than just drawing them in 2D. It develops pin-perfect and realistic-looking models which look more accurate when you view them from different angles or from outside your house or office windows (within the program).
In short, it's a perfect tool for free AutoCAD beginners.
NanoCAD is a powerful, easy-to-use software that lets you create and edit 3D models in minutes. With more than 1 million downloads on the NanoCAD site alone, it's easy to see why this free 3D modeling tool is popular in the world.
There is no learning curve with this software, which makes it ideal for beginners interested in getting started with digital CAD modeling.
The program supports 2D and 3D animations. Moreover, with its digital texturing, it can do architectural work as well. You can add textures and shadows to enhance your creations even further.
If you can compromise on some tools, but want premium software, NanCAD will work best.
Houdini is a powerful and comprehensive free AutoCAD drawing package that helps you to create professional drawings using various tools, features, and functions. It comes with many advanced features like drawing, editing, simulation, and many more.
Houdini is a robust tool that allows you to edit your drawings without any issues or problems. You can use this tool on both Mac OS X as well as Windows operating system platform as well as on Linux platforms.
However, for Linux OS, you've to download the source package available on the official website.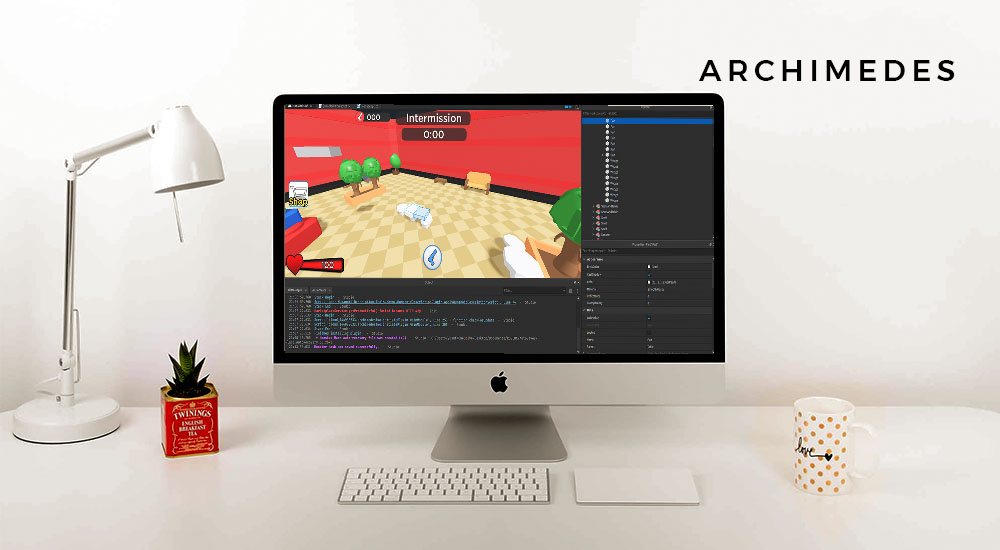 Archimedes is a popular free AutoCAD tool for video game design. If you are looking for video game design, Archimedes is a good choice. It creates 3D and 2D models. And it's ideal for video game designers, decorations, and home furniture.
The software is capable of producing detailed and highly accurate models with the most precise measurements. It's the most detailed free AutoCAD software that we've ever found in free AutoCAD software.
The program was launched in 2005, and in 2019, the developers discontinued the software. However, in 2023, the software is very good and can compete with much latest free software. Unfortunately, the website no longer exists, so there's no way you can officially download the application from their official website.
However, there are other many websites from where you can download Archimedes. It's free and offers all the professional tools that a beginner needs.
BRL-CAD offers a wide range of tools, including the ability to import and export DXF, DWG, and PDF files. The software also supports exports to SVG files. In addition, BRL-CAD includes an API that enables the creation of applications using AutoCAD data.
The main feature of BRL-CAD is that it comes with a set of 3D modeling tools that allow users to create 3D models from scratch or modify existing ones. You can also use the program's tools for creating 2D drawings in all formats (including PDF).
They do support a responsive customer support department for users. And their live support is only available for premium users. It's premium software in short but also supports a free version.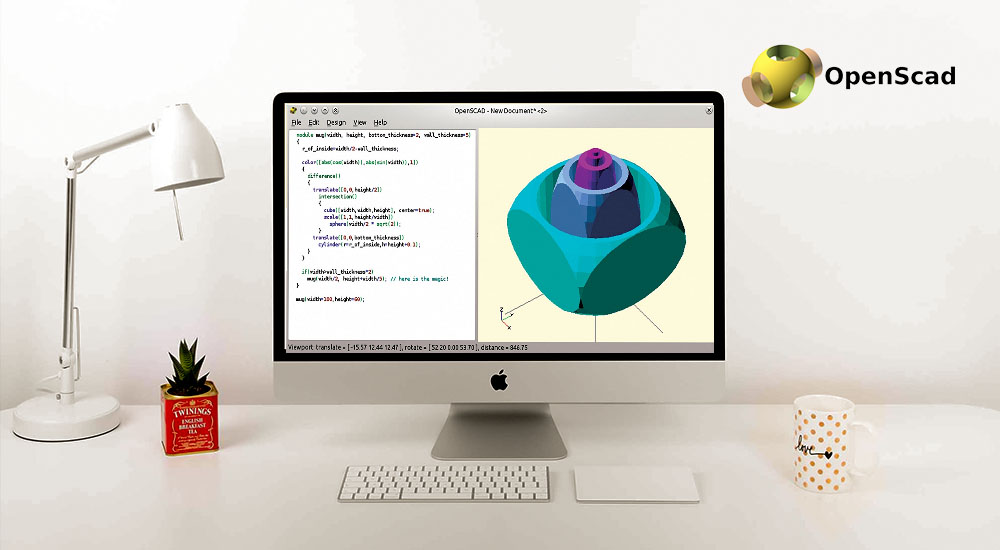 3D Slash is a powerful free AutoCAD 3D modeling application that enables users to create and edit 3D models. It enables users to create, view, and share 3D models in seconds.
OpenSCAD is intended for those who want to create schematic drawings, PCB designs, or other digital drawings using the AutoLISP programming language. The program has an intuitive user interface and can import and export the most popular file formats including DXF, DWG, SVG, and PDF.
The software has a simple interface that makes it easy to use even if you're new to 3D modeling. With just a few clicks of your mouse, you can start creating your first model. SketchUp also includes some impressive features like automatic grid generation, customizable tools, and lighting options.