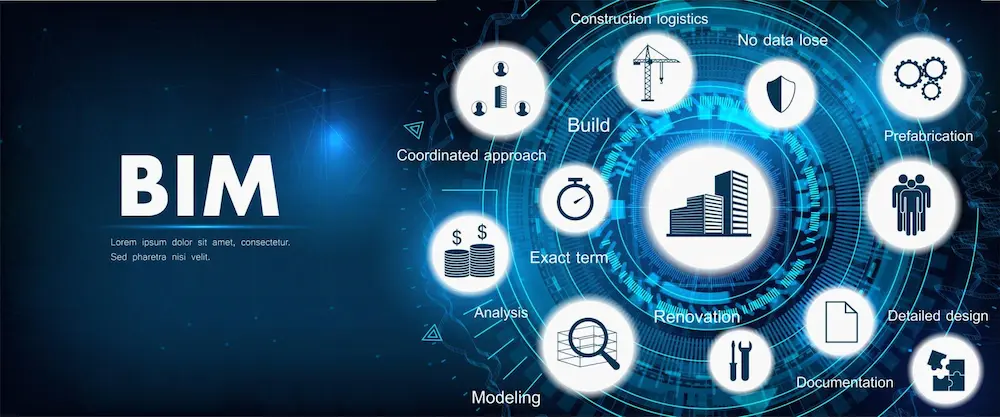 You are very much aware of the wonders of the BIM 360 model in the world of construction. The software has the capacity to revolutionize the profitability of your project. It enhances team collaboration and provides an excellent communication platform for project success. If you want to detach the Revit model from BIM 360, this article is for you, keep scrolling and read the instructions till the end.BIM 360, integrated with the Revit Model, has been widely used for building information modeling. However, these two tools are entirely different from each other. Revit is a BIM program employed for documentation and modeling within the model. Aside from that, the BIM 360 design collaboration is a cloud-based solution for all the stakeholders.
Overview of BIM 360 and Revit integration
Since its release, BIM 360 has offered many products, such as BIM 360 docs, design, build, and collaborate. In addition, BIM 360 and Revit integration enables Revit users to cooperate on a single file, no matter if they are in different locations. However, it is crucial to understand that BIM is not any drawing or modeling tool you can use as a replacement for Revit.
With the help of BIM 360 designs, professionals can securely collaborate with their team in Revit in real time. In addition, it also helps in data management on a single platform.
Importance of detaching a Revit model from BIM 360
BIM 360 is a crucial component of Autodesk's construction cloud (ACC). But it is critical to understand Autodesk construction cloud vs BIM 360. BIM 360 is typically focused on 3-dimensional modeling and collaboration. In contrast, ACC is a platform offering a variety of features, like document management, project management, and multiple collaboration tools.
What happens when detaching a Revit model from the central construction cloud? So, when you hit the "Detach from central" button, an original central file copy gets generated. However, this saved copy is still considered a Worksharing central file independent from the original file.
Using BIM 360 Design with Revit Cloud Worksharing
Worksharing is a simple design technique for team members so that they can work on the same Revit project simultaneously. When working on the local copy, Revit users can save changes to the project's master model, which can later be stored on the cloud.
Despite this, users can also store these changes on the Revit server with BIM 360.
Moreover, the key terms included in Revit Cloud Worksharing are discussed below:
Read More:https://designingdrafting.com/what-is-bim-coordination-in-construction/
Workshared project
It is not easy to handle a construction project without proper collaboration. You need to work on different aspects of the project simultaneously. Moreover, each project aspect is handled by a different small group of experts. Their collaboration and on-time meetings are essential to reduce the chances of construction errors.
Moreover, the big three parties of the project, the client, stakeholders, and the project manager, must be on the same page. The manager takes regular client feedback to see if they require any changes and updates the stakeholders about the project status.
Worksets
Worksheets comprise a building elements collection in the Workshared project.
Local model
When the project is working and the team is still going through some processing, this file is called a local model. Each project team member has local models in their system that they use to work on different projects according to their expertise.
Central model
It is the master project that is comprised of all team members. Everyone on the team contributes to enhancing the efficiency of the central model. They imply new ideas and use their expertise to work on the central model.
The collaboration and high-level communication they show while working on the project result from the technological advancement of these models. You can see, in current situations, it is not possible for engineers and architects to work on traditional methods.
What is the Detaching Revit model?
What if the client or a contractor asks you for the model? Do you just grab the Revit model and post it? What will happen now? You know it very well. For example, the client will open the model and find many errors in Revit. Thus, all you want to do now is detach the Revit model and send it to clients. However, you need to follow some more straightforward steps to detach the Revit mode:
Open Revit model.
Now look for the model you need to detach and open it.
Afterward, hit the button with the name "Detach from Central."
If you prefer using worksheets for all your modeled elements, you must single-click "Detach and preserve sheets."
Once you've opened the model, hit the button with the name "Save."
How does BIM 360 support document management?
With the help of BIM 360 document management, multiple construction teams can effectively organize 2D plans, blueprints, 3D BIM models, and many other documents. Therefore, using this module is worthwhile if you want to run your document management processes well.
On top of that, this module allows you to consolidate all your designs and sheets. Not only this but also you can easily set up standard workflows and templates to boost work efficiency.
Further, the flexible document library lets you separate and manage complex resource files.
Conclusion
We hope you found this article extremely helpful regarding detaching the Revit model from BIM 360. So, if you don't want to deliver to clients the Revit model full of errors, it is advisable to detach it from the central model. Aside from this, BIM 360 tends to support document management, allowing you to manage document files more effectively.
FAQs:
1.   How can I move a Revit model to BIM 360?
You can move the Revit model to BIM 360 by following the steps given below:
Open the Revit model.
Now click the button with the name "Link Revit."
Afterward, select the BIM 360 drive in the document file browser.
Next is to navigate the folder and project structure to the model location.
Last, choose the model and hit the "Click open" button.
2.   Is BIM 360 and Revit the same?
No, BIM 360 and Revit are not the same terms. BIM involves generating a 3D database that pertains to the building design. In comparison, Revit is a software application that allows users to end up with an efficient space design.
3.   Is Revit a CAD or a BIM?
AutoCAD is simply CAD software, while Revit is software for building informational modeling (BIM). Furthermore, Revit is a documentation and design solution supporting all building project phases. In contrast, CAD is a leading drawing tool, offering broad applications.