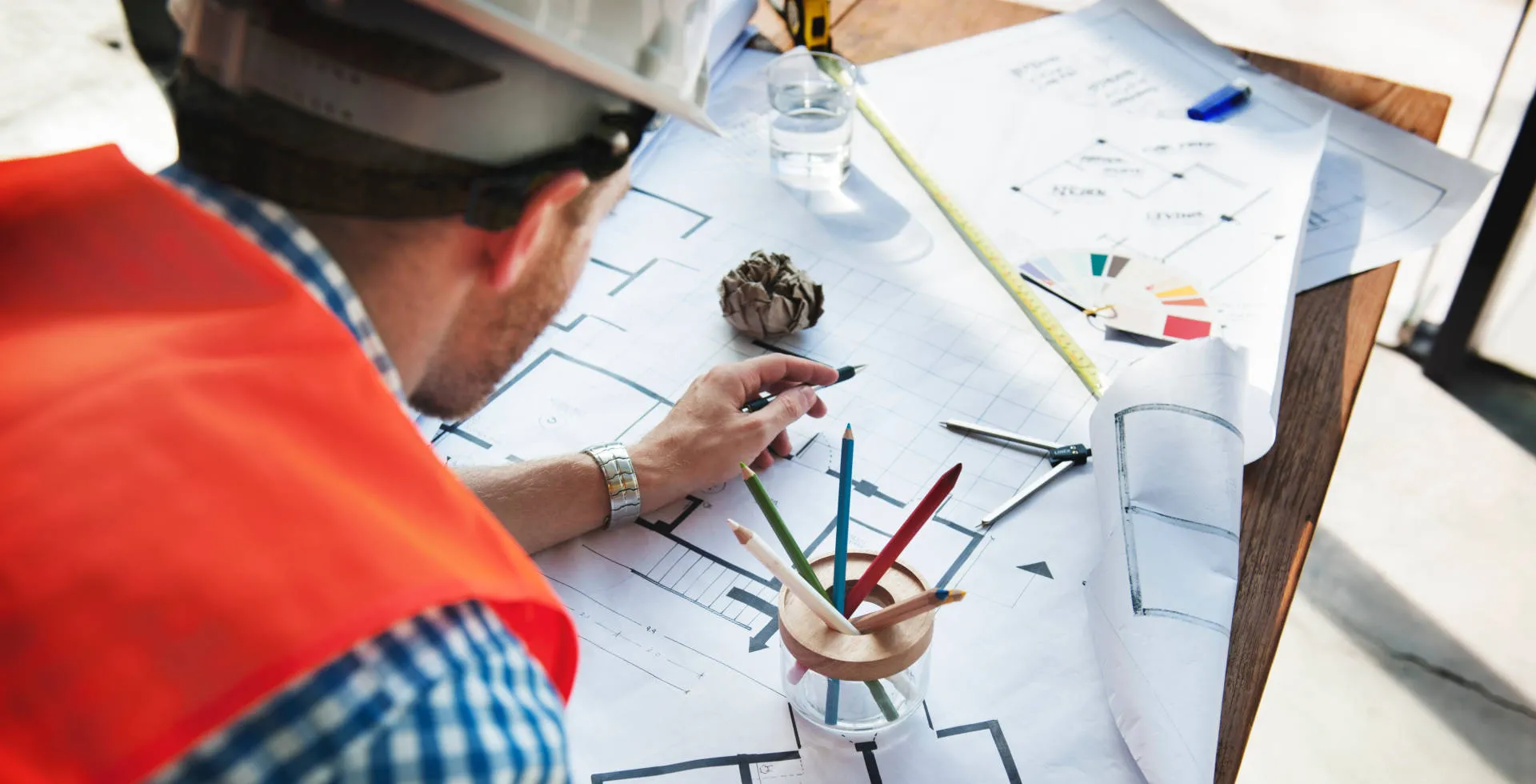 What is shop drawing in construction
What is shop drawing in construction? Contractors, suppliers, manufacturers, subcontractors, and fabricators create shop drawings or collections of drawings. For prefabricated parts, it is customary to use shop drawings. Lifts, structural steel, trusses, pre-cast concrete, windows, home appliances, cabinets, HVAC systems, air handlers, and millwork are all examples.
The MEP shop drawings, including those for sheet metal ducting, piping, plumbing, fire protection, and electrical, are also crucial to the project's success since they detail the installation and coordination of these components. In accordance with the terms of their agreement with the owner, contractors and suppliers create shop drawings.
The shop drawing is a hand-drawn rendition of the data included in the building plans created by the manufacturer or contractor. A shop drawing will often include more information than a set of construction papers. It is designed to instruct the manufacturer's manufacturing staff or contractor's installation staff on how to construct the objects.
What is shop drawing in construction?
The construction papers created by the architectural and design team serve as the basis for the shop drawings we produce. These are the blueprints that will be used to cut and shape your natural stone into the final product.
All parties involved may better understand one other with the use of shop drawings. The as-built field measurements are combined with the information from the construction documentation to make a complete set of drawings that describe the fabrication and installation of the project. 
Specifications for the material (including thickness and finish), edge details, overall dimensions, plan views, elevations, sections, and mounting and installation are all included in the drawings. .
Once these plans have been authorized, manufacturing may commence, and production can go forward without having to halt and clarify any missing features or specifications.
The only way to make sure that all the nuts and bolts of making those fantastic design concepts a reality in natural stone can be produced efficiently are to work out all the intricacies in the shop drawing process. Investing time and energy up front to create the store drawing set can help prevent expensive errors later on.
What shop can drawings show you?
To guarantee that all parts of a design work together as planned, shop drawings contain the necessary dimensions, tolerances, and instructions. Schedules, diagrams, illustrations, and drawings, as well as brochures and sample submittals, are all examples of such documentation in the construction industry.
Even more, than one perspective may be included in a shop drawing.
Sectional perspective: building stages and component assembly.
View the design's finer points; see the design's intricate features in more clarity.
Third-person perspective from above; a frontal view.
What are the features of shop drawings?
Detailed fabrication standards, welding/bolting details, and specifications are provided to facilitate on-site fabrication and construction. These plans serve as a guide for making sure everything is fabricated properly. A project's bottom line may be significantly impacted by the quality of the Millwork shop drawing used to get architectural approvals.
First, Some Cross-Disciplinary Stats for Engineers and Architects
Shop drawings derived from architectural BIM modeling are not only clear and comprehensive but also provide useful information for the team of architects and engineers who will be analyzing the requirements and referencing the drawings. A shop drawing addresses the aesthetics, functionality, and exact specifications of the requirements and construction plans.
Second, alterations and new additions to the building plans
The designer is given the opportunity to review the store design and approve it based on their analysis of the remarks referencing any changes or deviations from the original documentation.
Third, Measurement Verification Suggestions
When it's suspected that measurements taken on the job site deviate from those shown in the plans, it is crucial that produced goods need no modifications at the construction site and may be immediately put into use upon their arrival.
Therefore, "Approver please check" should be prominently shown in the store's layout. Measurements and confirmation of dimensions are made, or advice is given depending on the site's specific characteristics.
Is it not vital to have shop drawings?
The intent and idea of a design may be conveyed via detailed shop drawings. Construction workers may use the data to make accurate decisions about how to design, build, assemble, and connect a structure's many parts. It includes all necessary information for assembly, fabrication, and construction, including material and dimension standards.
These designs serve an essential purpose in the construction sector. These have several uses in the building and design industries, including:
The accuracy between the fabricator's version and the construction documents is evaluated by engineers and architects.
It is the responsibility of structural engineers to use construction plans to guarantee that all concrete reinforcing members are fabricated in line with the building's structural integrity.
Manufacturers utilize these to get a thorough understanding of the materials and requirements, as well as approval from the design team on the appropriate material selections, components, and instructions for assembly.
MEP (Mechanical, Electrical, and Plumbing) workers need shop drawings to have a clear idea of how to install ducting, electrical components, and piping on the building site.
Work together and coordinate using BIM information to monitor the whole planned project and identify potential construction disputes before fabrication and construction begin.
Shop drawings using BIM 3D modeling allow for more accurate cost analysis and quantity take-offs, higher quality manufacturing, and a smoother handover. Consequently, it may be possible to accomplish efficient collaboration and coordination across cross-functional activities.
Shop drawings help define responsibilities, promote teamwork, and lessen potential legal trouble.
Useful for engineering projects
The accuracy and analysis of engineering projects are improved.
The AEC industry relies on shop drawings to guarantee the proper planning, fabrication, and installation of vital building components. Reviewing shop drawings that are part of a big package or that need a high degree of coordination might take many days and a large team of individuals. Having to manually coordinate everything like this is a huge time sink.
The review process, who is accountable for the document at any one moment, and which version each person should be looking at are all made crystal obvious by automated systems.
What are the five essential parts of a set of building plans?
Blueprints, plans, and working drawings are all quite different from one another.
Five Common Forms of Commercial Construction Drawings
Drawings for Building or Structure.
Schematics of the Building System.
Electrical Schematics.
Plans for the Drainage System and the Bathroom and Kitchen.
To complete the drawing.
It is not uncommon for an architect's drawing to look significantly different from a store drawing. The shop drawing focuses on the product or installation at hand and leaves out notes about additional items or installations unless they must be integrated with the main product.
Shop drawings are essential in the field of custom house construction because they guarantee that no detail is overlooked. Dimensions, reveals, curves, and finishes for everything from one-of-a-kind countertop edge profiles to stone moldings and bespoke fireplace mantels and surrounds must be specified in advance. We need to double-check all the data since some aspects might be very difficult to engineer.